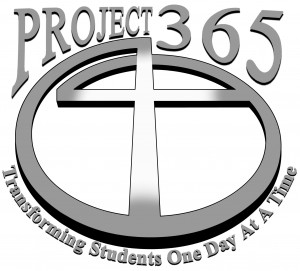 12:2 Do not conform to the pattern of this world, but be transformed by the renewing of your mind. Then you will be able to test and approve what God's will is—his good, pleasing and perfect will. (NIV, ©2011)
Mission



The student ministry of GCFIRST is all about helping students realize their need for Jesus, discipling them and leading them toward a deeper relationship with God. Through P365, we hope that young people learn how to effectively live for Christ and point others toward Him. This generation is full of untapped potential and we desire to bring it out!
Parents
As a parent myself, I always like to know what's going on in the groups my children are involved in. We want you to know that we are open to you any time we have an event or service. Come on in and find out what we're all about!
Service Times and information
P365 Services are held on Wednesday nights at 7pm in the Upper Room at GCFIRST. This is a time of worship and Word. You will be challenged to deepen your walk with God and to reach out beyond yourself to touch your school, family and community with His saving power. We believe greatly in supporting Missionaries and do so through Speed The Light, the Assemblies of God youth missions program.
From 5:30-6:30, you can come and enjoy some relaxing time with friends in the Cafe 365. Food, soda, pool, air hockey and more are available for your leisure and purchase. All proceeds from Cafe 365 go to Project365 Student Ministries.
At 6:30 we have the Upper Room available for prayer time before we begin our service. Come and find a spot to open your Bible and your hearts and seek God's will and wisdom for your life, community and church.
Check this out
Links that you might enjoy!
Illinois Student Ministries-  all things student related from the Illinois District of the Assemblies of God
Air1 Radio- "The positive alternative"
Joyfm- a local Christian Radio station out of St. Louis
WIBI Family Friendly Radio- Christian radio out of Carlinville, IL
Plugged in -Movie, Music, Television, Video Game and other reviews through Focus on the Family
P365 On Facebook- Keep up with all that is happening in our ministry and connect with other students.